Afrikaans Translation Services in 2023
Afrikaans is a widely spoken language in South Africa, often used as a second language in schools and fully supported across several faculties at universities. It is one of the most developed and maintained languages in the country, with dedicated publications such as Die Handwoordeboek van die Afrikaanse Taal (HAT) frequently updated. As of January 2022, Afrikaans was the 70th-largest language on Wikipedia worldwide and the largest of all African languages.
South Africa's third most-spoken language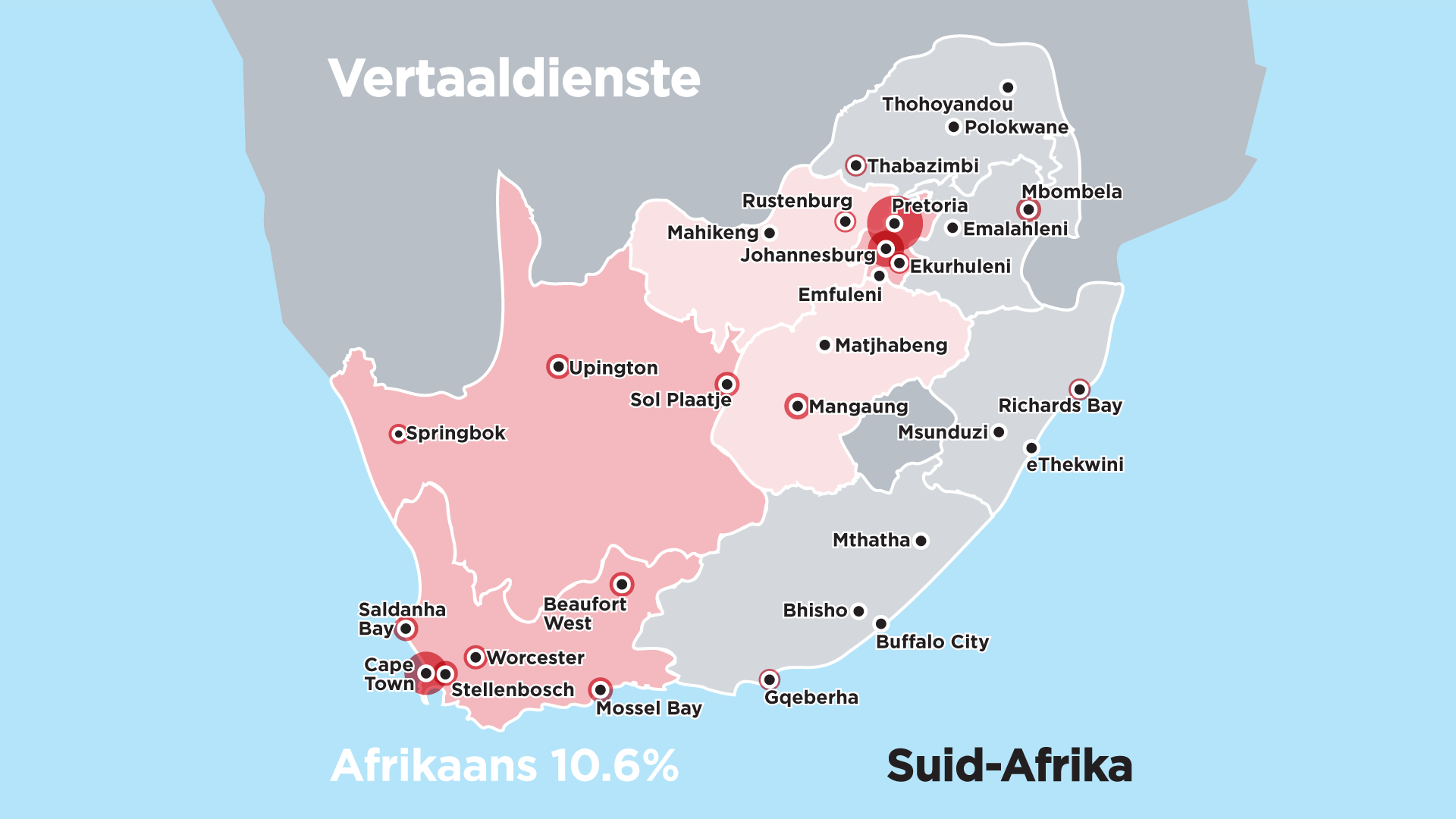 As South Africa's third most-spoken language, our Afrikaans translation services are designed to meet the needs of businesses and individuals seeking professional translation services. With our long history of translating English to Afrikaans, we have access to a wealth of resources to ensure that every detail is preserved in our work.
At our company, we take pride in preserving the tone of the source text, whether it is formal language or subject-specific terminology. We understand that some conventions in Afrikaans differ from English, such as using sentence case instead of title case for headers. We pay close attention to these details to ensure that our translations are accurate and of high quality.
Contemporary Afrikaans translations
All of our translations are completed by qualified and experienced first language Afrikaans translators with a minimum of 10 years' experience. Unlike some companies that rely on automated translation software, we believe in the importance of human touch. We do not use computers to recycle previous translations; instead, we rely on MS Word's in-built Afrikaans spellchecker to thoroughly check all of our work for errors.
Our commitment to quality extends beyond the translation itself. We are able to issue formal certificates for our work, which include technical due diligence, your translator's formal qualifications, and their relevant work experience. These certificates are often requested for legal and clinical translation projects.
Choose our Afrikaans translation agency for contemporary translations that accurately capture the essence of your message.