Sepedi translation 2023
Sepedi, also known as Sesotho sa Leboa or Northern Sotho, is widely spoken in the northern region of South Africa. With about five and a half million home language speakers, it is the fifth most-spoken language in the country. Our Sepedi translation services cater to businesses in the mining, environmental, and other industries in Tshwane - Pretoria and the surrounding areas.
South Africa's fifth most-spoken language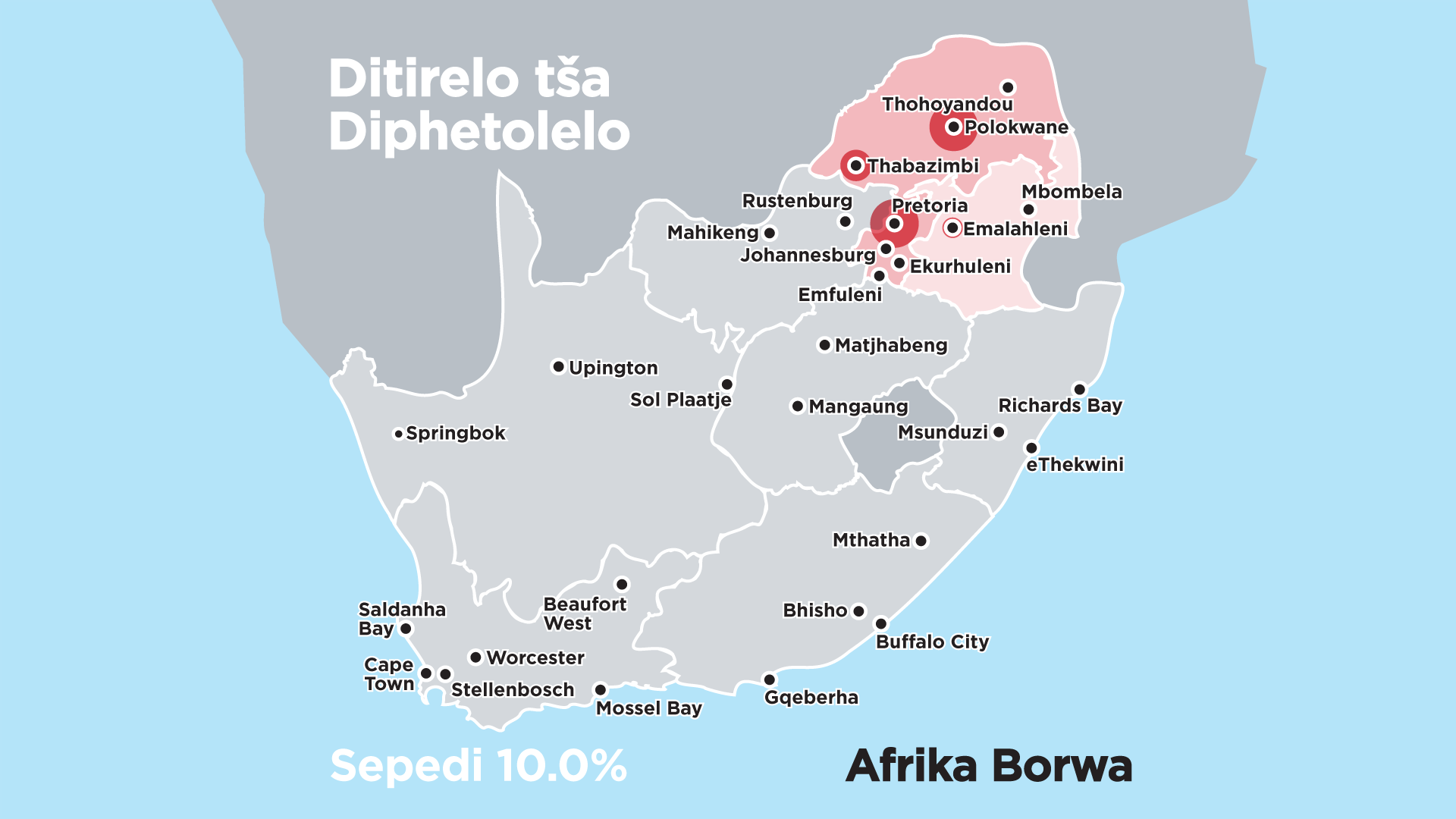 Sepedi is South Africa's fifth most spoken language at 9% of the population, or about five and a half million home language speakers. The language will reach more South Africans than English in the Limpopo (53%) and Mpumalanga (9%) provinces. It is also the most spoken first language in the City of Tshwane and frequently requested for Pretoria's readership.
Contemporary Sepedi translations
Our experienced and academically qualified Sepedi translators follow the latest orthography and grammar rules to deliver accurate and understandable translations. We prioritize an open usage approach to ensure that the majority of first-language readers can easily comprehend and engage with the translated documents.
We only offer human translations and do not use any automated translation tools or recycled translations. Our translators use MS Word's built-in Northern Sotho spellchecker to ensure quality control and accuracy. We can also provide a formal certificate for all our translated documents, stating the technical due diligence, academic qualifications, and full-time translation experience of our translators.