Sepedi translation 2023
Sepedi, more correctly referred to as Sesotho sa Leboa (Northern Sotho), is widely spoken in the north of the country. Although consisting of several dialects the language is standardised and well technically supported. MS Word has supported spelling checks since Office 2016. Additionally, Google Search is available for first language speakers as well as GPS and a large variety of less technical websites and publications.
South Africa's fifth most-spoken language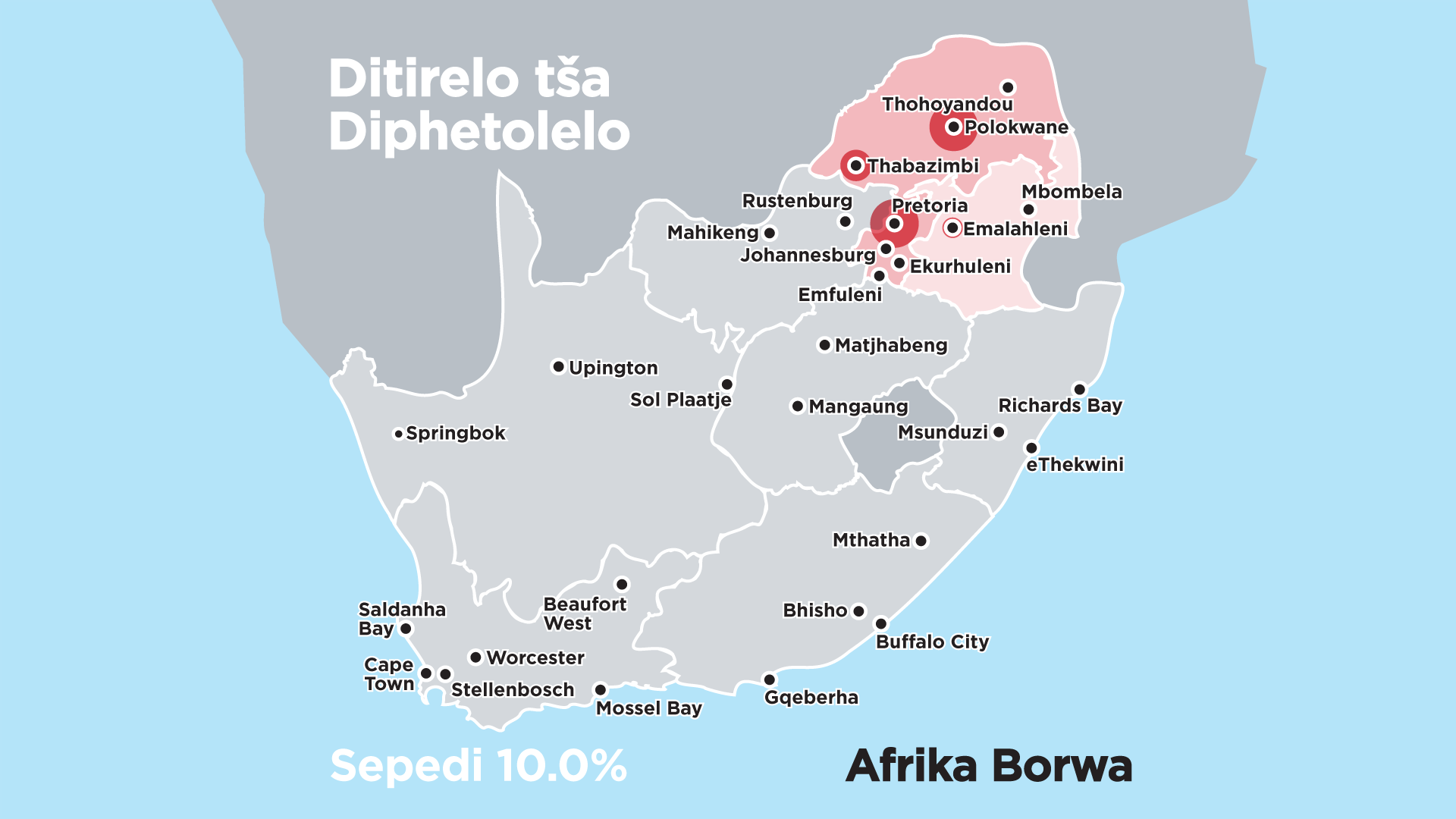 Sepedi is South Africa's fifth most spoken language at 9% of the population, or about five and a half million home language speakers.
The language will reach more South Africans than English in the Limpopo (53%) and Mpumalanga (9%) provinces. It is also the most spoken first language in the City of Tshwane and frequently requested for Pretoria's readership. Additionally, Sepedi is functionally understood by Southern Sotho (Sesotho) and Setswana speakers sharing similar root words and grammar.
Contemporary Sepedi translations
Our English to Sepedi translations follow the latest orthography. Although we will never break grammatical rules and structure, we will always opt for an open usage allowing the majority of first language readers to easily understand and engage with your documents.
All our translations are ony undertaken by an academically qualified, first language Sesotho sa Leboa (N. Sotho) translator with 10 years' practical experience. We offer a purely human translation service and do not use computers to recycle previous translations. MS Word's in built Northern Sotho spellchecker thoroughly checks all our translator's work allowing them to focus on rendering the language. If requested are able to issue a formal certificate for all our translated documents stating technical due diligence, the translator's academic qualifications and full time translation experience.