Translation services in Johannesburg 2023
Welcome to our translation services agency, serving the diverse linguistic needs of Johannesburg! We understand that in a city with six million people and 12 official languages, communication can be a challenge. That's why we offer translation services in the most spoken languages of Johannesburg to bridge the language barrier and promote clear and effective communication.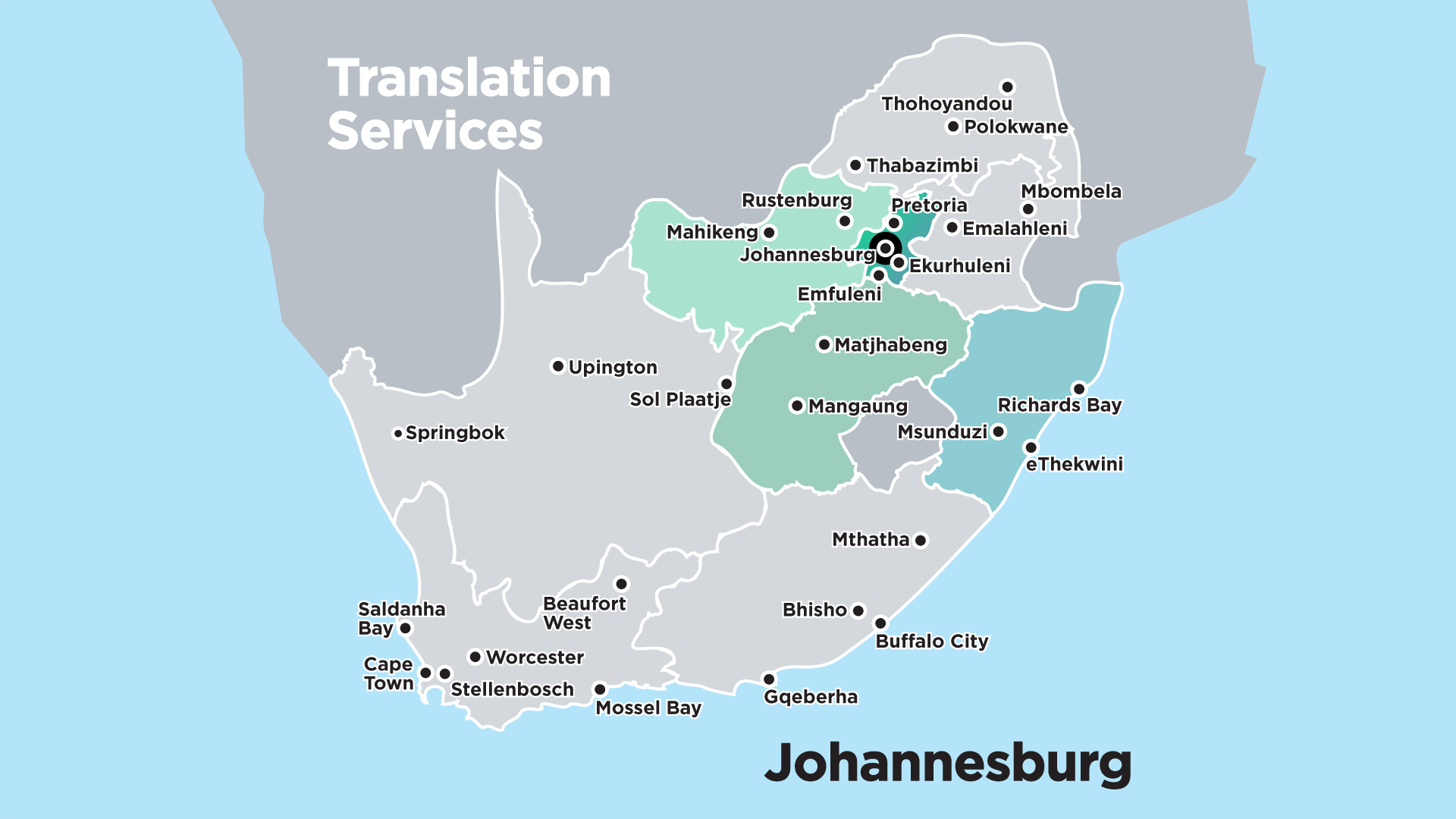 Our team of professional translators are experts in their respective languages, with years of experience in translating a wide range of documents and materials, including legal documents, business contracts, academic papers, medical reports, and more. We work with clients from various industries, including government, mining, healthcare, education, and technology.
Johannesburg's languages
The most requested languages for Johannesburg are isiZulu, Sesotho and Setswana. Our translation services cover all written South African languages.
Get your message across in Johannesburg's most spoken languages. A project's spend on their English language version, layout and publication can reach a much larger audience in Johannesburg and neighbouring Ekurhuleni and Emfuleni.
At our translation agency, we are committed to providing high-quality translations that meet the needs of our clients. Whether you need a single document translated or ongoing translation services for your business, we have the expertise and resources to deliver accurate and timely translations in the most spoken languages of Johannesburg. Contact us today to learn more about our services and how we can help you overcome the language barrier in Johannesburg.