IsiNdebele translation 2023
Our isiNdebele services only cover Southern Ndebele. This is the language spoken in South Africa and has key differences with vocabulary i.e. the months of the year to its sister language, Northern Ndebele. Southern Ndebele is predominantly spoken in the Mpumalanga, Gauteng and Limpopo provinces, standing at 1.1 million of South Africa's population as of the 2011 census.
South Africa's 11th most-spoken language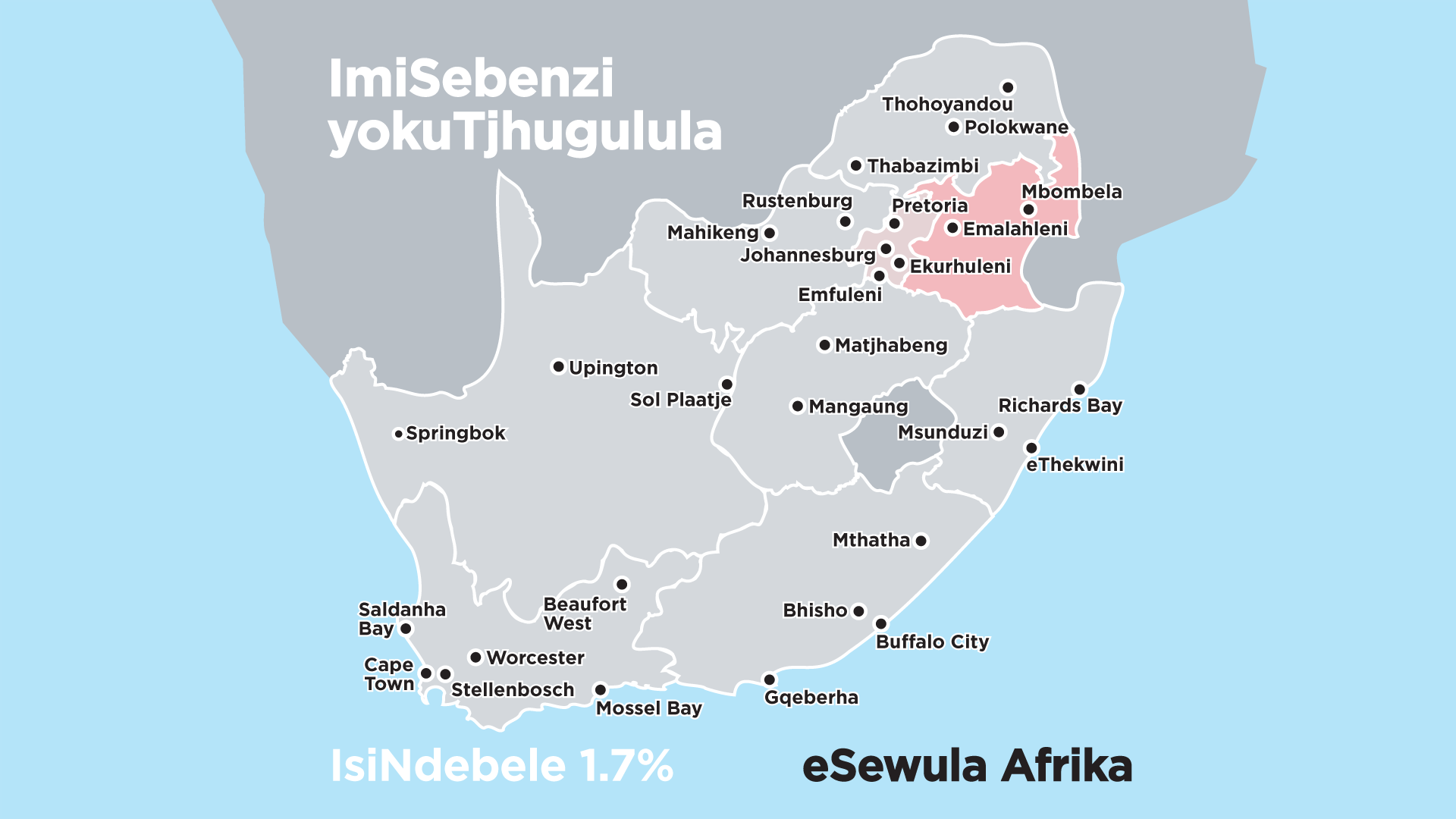 IsiNdebele is South Africa's 11th most-spoken language at approximately 2.2% of the population.
Additionally, isiNdebele is functionally understood by Northern Ndebele, Zulu, Xhosa and Swati speakers all of which share similar words and grammatical structure. International readers may compare this to the mutual intelligibility of Portuguese and Italian, and South Africans to that of Southern Sotho (Sesotho), Northern Sotho Sesotho sa Leboa (Sepedi) and Setswana.
Contemporary Southern Ndebele translations
Our English to isiNdebele translations follow the latest approved orthographic rule set. We always aim produce translated documents that are faithful to the language, as it is spoken and used by the South African community. An experienced translator will always aim find harmony between what is grammatically correct and enjoyable to read. Our documents are always worked on by academically qualified, first-language Ndebele translators with extensive industry experience.
All our documents are original human translations. We do not use CAT tools recycle previous translations. We have also developed our own in-house set of spelling checks for isiNdebele in Microsoft Word. If requested, we can also issue formal translation certificates for any our translated documents. These state technical due diligence, the translator's academic qualifications, and their full-time practical work experience.