IsiNdebele translation 2023
IsiNdebele translation services play a vital role in effectively communicating with the diverse South African population. Southern Ndebele, South Africa's 11th most-spoken language, represents approximately 2.2% of the country's population. Our contemporary translation services cater to the educational and legal sectors, serving over a million South Africans residing in Mpumalanga and Gauteng.
South Africa's 11th most-spoken language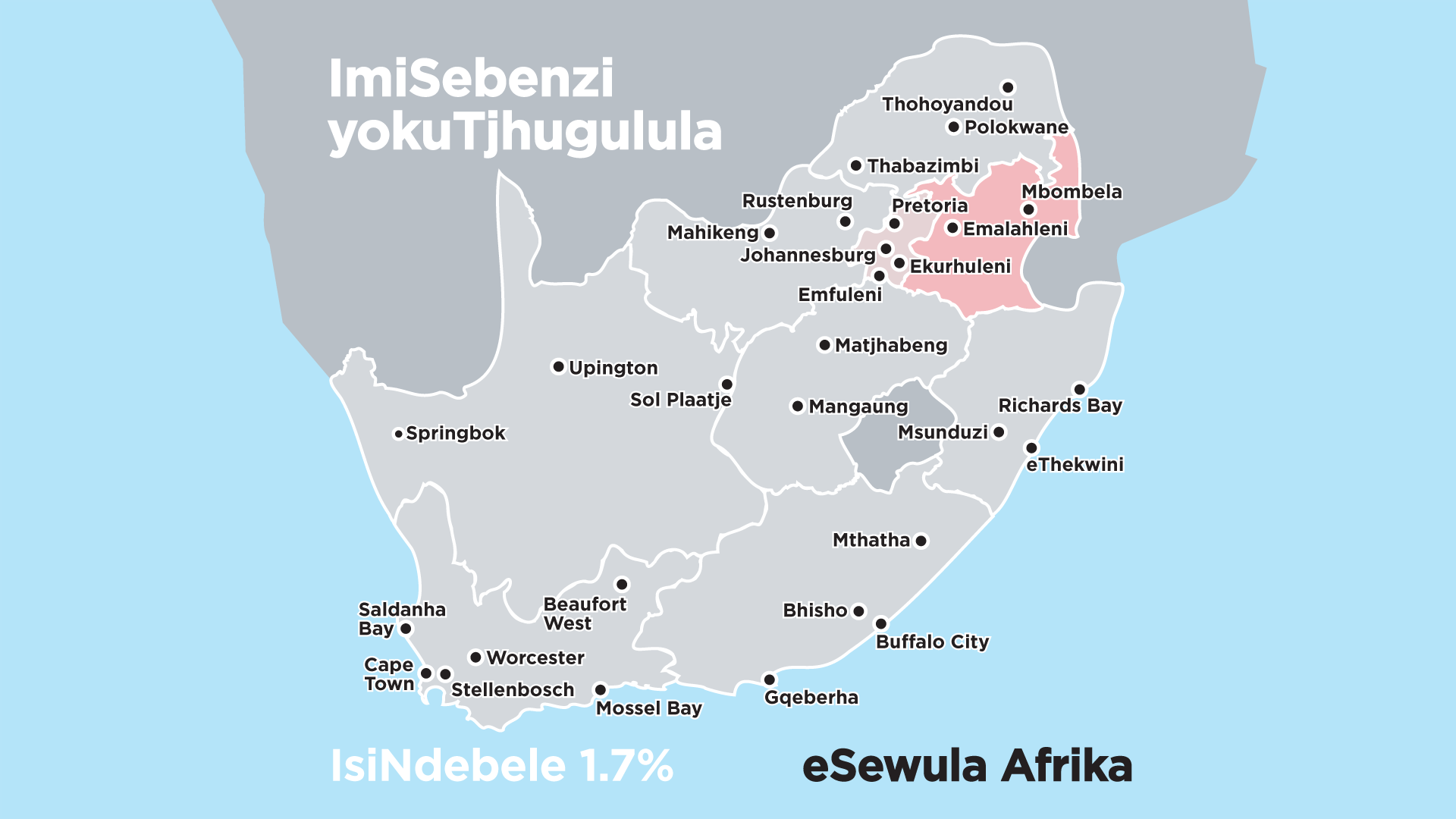 Our isiNdebele translation services are specifically tailored for Southern Ndebele, the variant spoken in South Africa. This dialect exhibits distinctive vocabulary, including variations in the months of the year, when compared to its sister language, Northern Ndebele. Predominantly spoken in Mpumalanga, Gauteng, and Limpopo provinces, Southern Ndebele encompasses a significant portion of South Africa's population, with approximately 1.1 million speakers according to the 2011 census.
In addition to its regional significance, isiNdebele enjoys functional understanding among speakers of Northern Ndebele, Zulu, Xhosa, and Swati. These languages share similar words and grammatical structures, allowing for smoother communication. International readers can draw parallels to the mutual intelligibility observed between Portuguese and Italian, while South Africans can relate it to the relationship between Southern Sotho (Sesotho), Northern Sotho Sesotho sa Leboa (Sepedi), and Setswana.
Contemporary Southern Ndebele translations
Our English to isiNdebele translation services adhere to the latest approved orthographic rules. We take pride in producing translated documents that accurately reflect the language as spoken and used by the South African community. Our experienced translators, who are academically qualified and native speakers of Ndebele, strike a balance between grammatical correctness and an enjoyable reading experience. We guarantee original human translations and never rely on computer-aided translation (CAT) tools or recycled previous translations.
To ensure utmost quality, we have developed our own in-house spelling checks for isiNdebele within Microsoft Word. Our commitment to professionalism extends to providing formal translation certificates upon request. These certificates certify technical due diligence, the translator's academic qualifications, and their extensive industry experience.
Experience the value of our professional isiNdebele translation services in Mpumalanga and Gauteng. Connect with a dedicated team of experienced translators who understand the nuances of Southern Ndebele and deliver accurate and original translations for your educational and legal documents.