Setswana translation 2023
Setswana, often abbreviated in English as Tswana, is predominantly translated for South Africans living in the north west of the country. Technically MS Word has supported spelling checks in Office since 2016 in both Botswanan and South African Setswana. Furthermore, Google Search is available for first language speakers online.
South Africa's sixth most-spoken language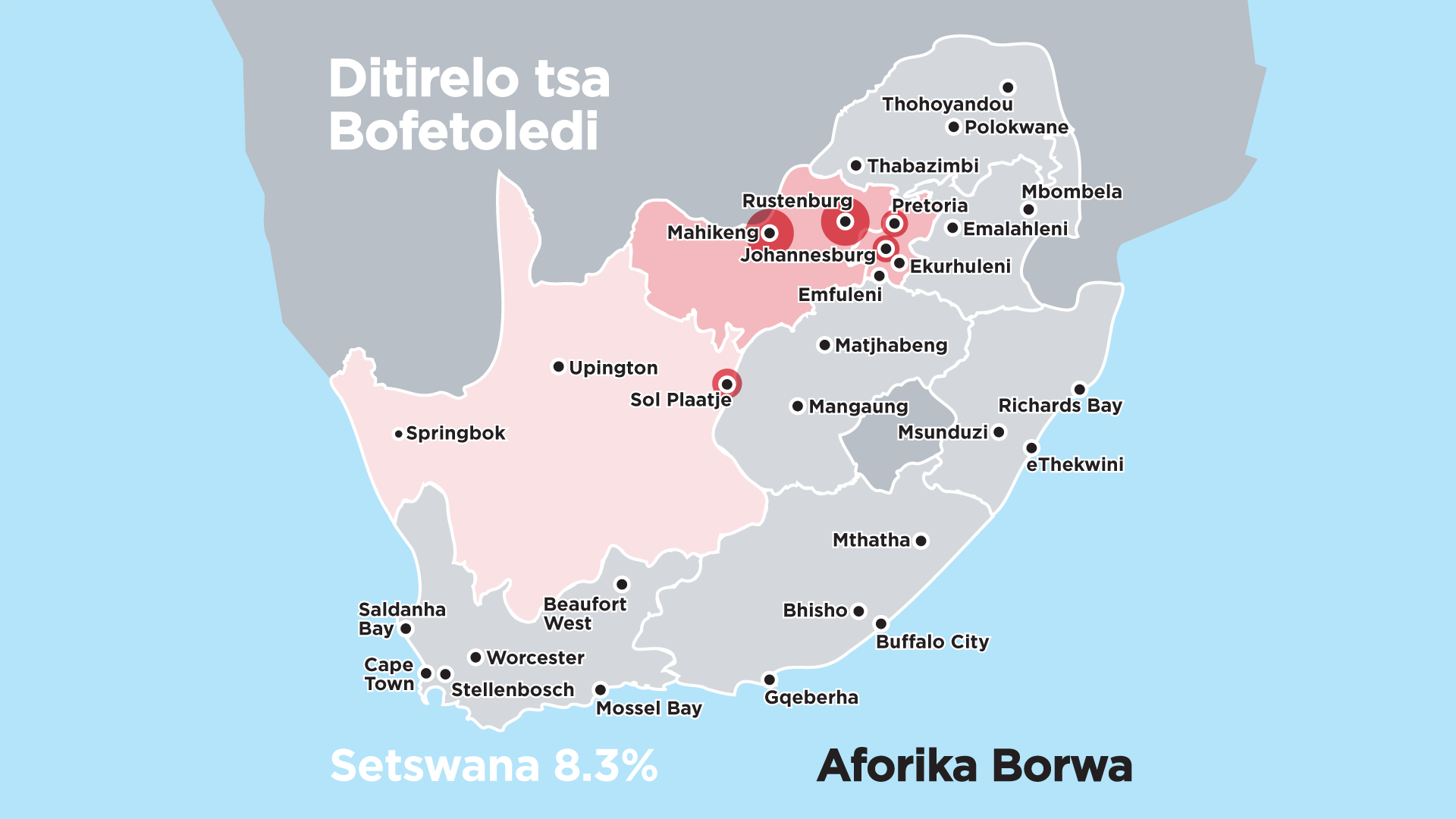 Setswana is South Africa's sixth most spoken language at 8% of the population, over four million home language speakers. It will reach more South Africans than English in the Northern Cape (33%) and North West (63%) provinces.
Additionally, Setswana is relatively accessible to Sesotho (Southern Sotho) and Sepedi - Sesotho sa Leboa (Northern Sotho) readers. International readers can compare this to the mutual intelligibility of Portuguese and Italian, and South Africans to that of isiZulu, isiXhosa, Siswati and isiNdebele.
Contemporary Setswana translations
Our English to Setswana translations follow the latest dictionary and orthographic direction, especially with regards to rendering the language accessible to the majority of home language readers. Translations must be technically flawless, but if the language isn't approachable readers invariably prefer the English version despite this being their second or third language. We will always aim to pitch the language just right, so your translations are an enjoyable read and your message is understood.
We are a strictly human translation service and do not use computers to recycle previous translations. Our Tswana translators are all first language speakers, qualified with high level industry experience. MS Word's in built Setswana (South Africa) spellchecker thoroughly checks all our work allowing translators to focus on rendering the language. If requested, we are able to issue formal certificates for all our translated documents, stating technical due diligence, the translator's academic qualifications and their full-time translator experience.