Translation services for Pretoria 2023
Welcome to our translation services agency, serving the diverse language needs of Pretoria, South Africa. We offer a wide range of professional translation services to help individuals and businesses communicate effectively across different languages. Our team of experienced and certified translators specialises in the official languages, including Sepedi, Afrikaans and Setswana. We understand the importance of accuracy and cultural sensitivity in translation, and we strive to deliver the highest quality work to our clients.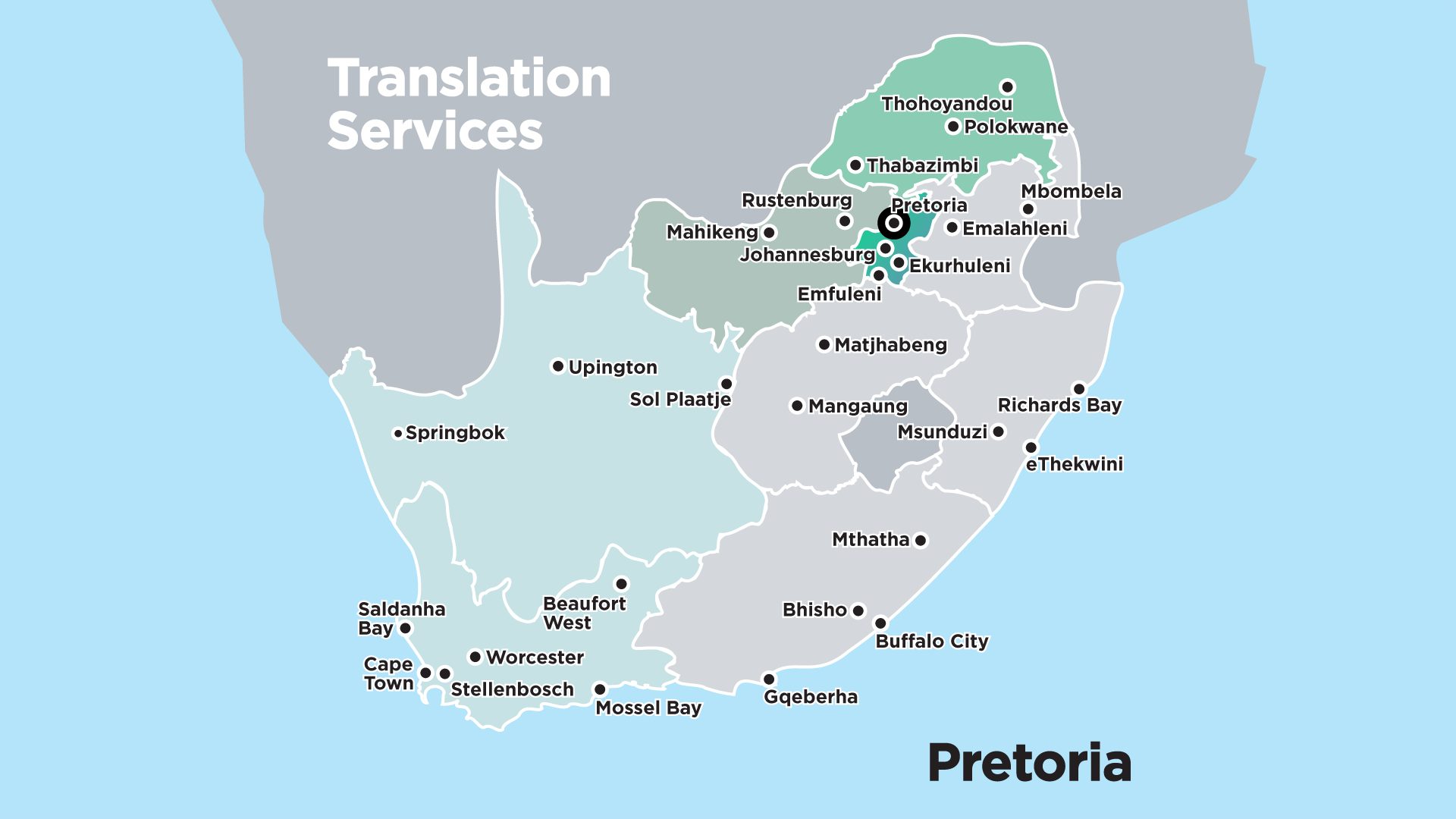 With over 10 years' technical translation experience our company have developed a team of highly qualified and experienced translators for all the official languages of South Africa. We work with government, local and international organisations with a reputation for delivering quality work, on time. For our contact details and more information on our working process, visit our home page.
The most requested languages for Pretoria are Sepedi, Afrikaans and Setswana. Government departments and embassies will frequently request media releases and high-level communications in all the official languages.
Tshwane/Pretoria's languages
English is spoken as a first language by a sixth of the people living in Pretoria. The three most spoken languages are Northern Sotho / Sepedi 19%, Afrikaans 18% and Setswana 15%. Other languages of note are Xitsonga and isiZulu at 8% respectively. IsiNdebele and Sesotho speakers also account for 5% each. In 2011, the national census estimated the city's urban population at just under 3 million people.