Tshivenḓa translation 2023
Tshivenḓa is often abbreviated as Venda (or written in full, without the correct diacritic as Tshivenda). The language is predominantly spoken in the northern region of the Limpopo province's Vhembe District Municipality where it makes up more than two thirds of the 1.3 million population.
South Africa's tenth most-spoken language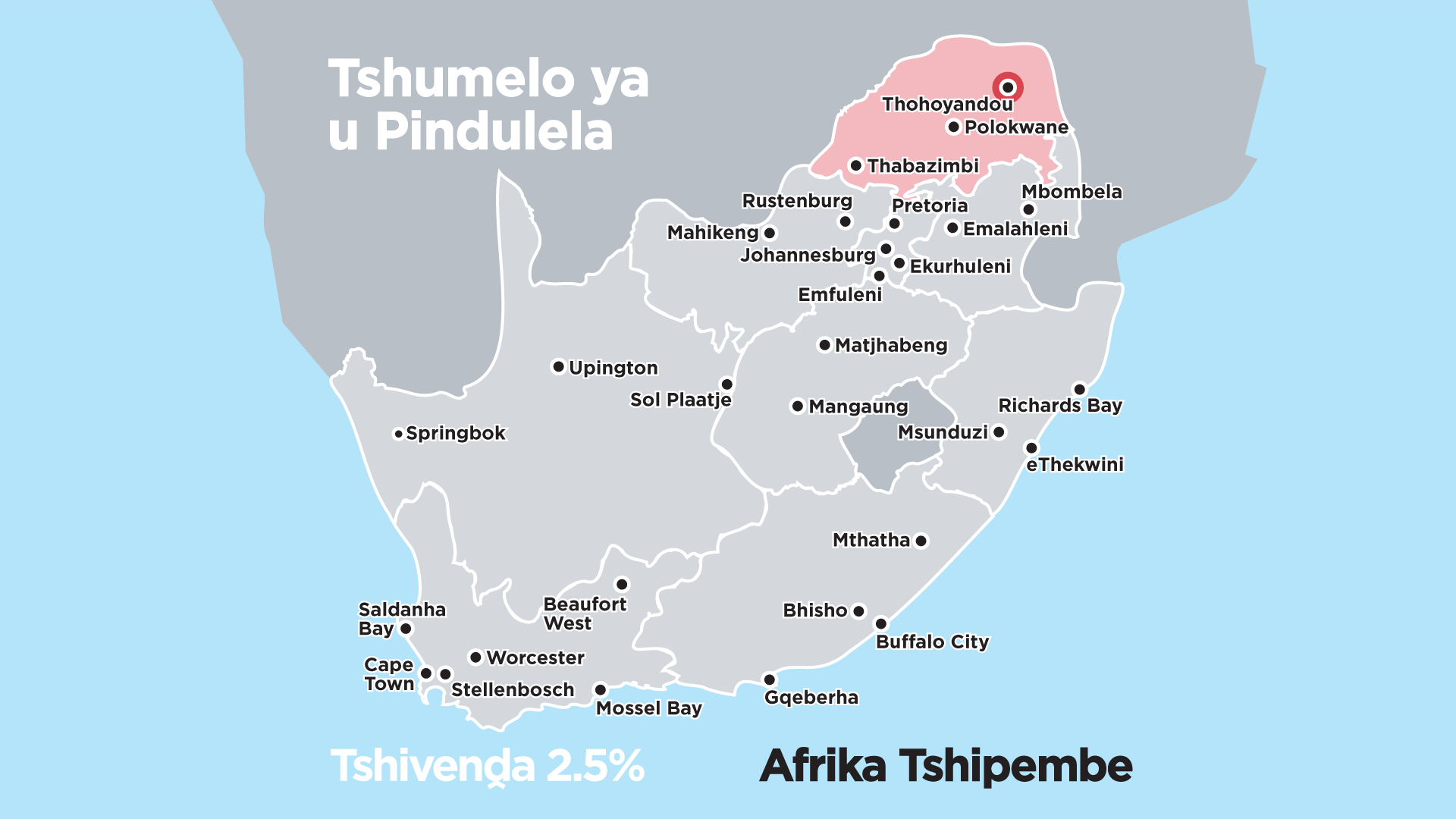 Tshivenḓa is South Africa's 10th most-spoken language at approximately 2.2% of the population, with just over 1 million home language speakers as of the the 2011 national census. Within Vhembe DM, Makhado and Thulamela have over a third of a million speakers respectively making the language completely dominant in the region, and not to be ignored because of its lack of distribution.
Contemporary Tshivenḓa translations
Our English to Tshivenḓa translations follow the latest approved orthographic rule set. We always aim produce translations that are faithful to the language, as it is spoken and used by the greater community. We will always aim find a balance between what is grammatically correct, whilst being both accessible and enjoyable to read. Our documents are always worked on by Tshivenḓa translators who asre 1st-language, academically qualified with 10 years legal experience.
All our translations are original and human translations. We do not use CAT tools recycle previous translations. We have also developed our own in-house set of spelling checks for Tshivenḓa in Microsoft Word. If requested, we can also issue formal translation certifications for any our translated work. These state technical due diligence, the translator's academic qualifications, and their full-time practical work experience.