Tshivenḓa translation 2023
At iiTranslation, we pride ourselves on offering a comprehensive range of Tshivenḓa translation services tailored to meet your specific needs. Whether you require legal or educational, our translators possess a deep understanding grammar, vocabulary, and most importantly, the contemporary readership. We are dedicated to delivering exceptional results that accurately convey your content in a clear and accessible style.
South Africa's tenth most-spoken language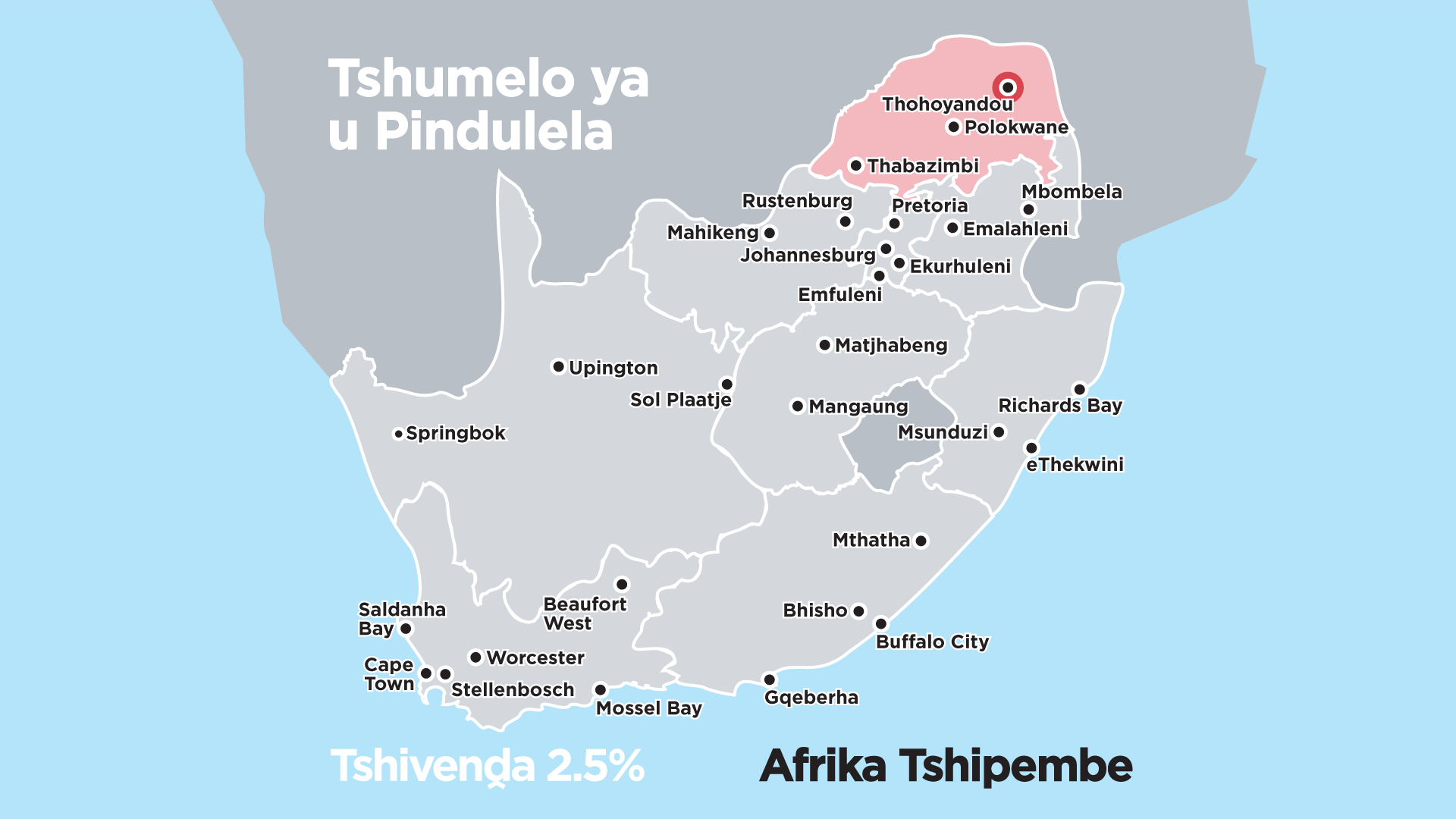 Tshivenḓa is South Africa's 10th most-spoken language at approximately 2.2% of the population, or 1.3 million South Africans, making it a vital language in the country's linguistic landscape. First language speakers are proud of their language and value its preservation and recognition in various contexts, including business, education, legal documents and community newsletters.
With Tshivenḓa being an integral part of South Africa's diverse cultural heritage, accurate translations are essential for effective communication and inclusivity. Whether you are expanding your business into the Tshivenda-speaking market, working on educational materials, or engaging with the local community, high-quality Tshivenḓa translations ensure that your message is conveyed with absolute clarity.
Contemporary Tshivenḓa translations
Professional linguists: Our team consists of highly qualified and native-speaking Tshivenḓa linguists with extensive experience in translation. They possess the linguistic skills and cultural knowledge necessary to accurately convey your message, maintaining the original meaning and intent.
Accuracy and quality: At iiTranslation, we prioritize precision and quality in every translation project. Our rigorous quality assurance processes ensure that your Tshivenḓa translations are error-free and meet the highest industry standards.
Clear and accessible language: We understand the importance of clear and accessible language for effective communication. Our translations are crafted in a way that is easily understood by Tshivenda speakers, allowing your message to resonate with the intended audience.
Original human translations: We do not use CAT tools recycle previous translations. We have also developed our own in-house set of spelling checks for Tshivenḓa in Microsoft Word. If requested, we can also issue formal translation certifications for any our translated work. These state technical due diligence, the translator's academic qualifications, and their full-time practical work experience.
With our Tshivenḓa translation services we combine linguistic expertise and an understanding of your audience, to deliver translations that foster effective communication across languages. Experience the difference that professional and accurate Tshivenḓa translations can make for your business or organisation's needs.