Siswati translation 2023
Siswati, often referred to as Swazi or Swati in English, is predominantly spoken in Mpumalanga province, which shares a border with Eswatini. It is an official language in both South Africa and Eswatini. Moreover, Siswati exhibits functional understanding among speakers of isiZulu, isiXhosa, and isiNdebele due to shared vocabulary and grammatical structure.
South Africa's ninth most-spoken language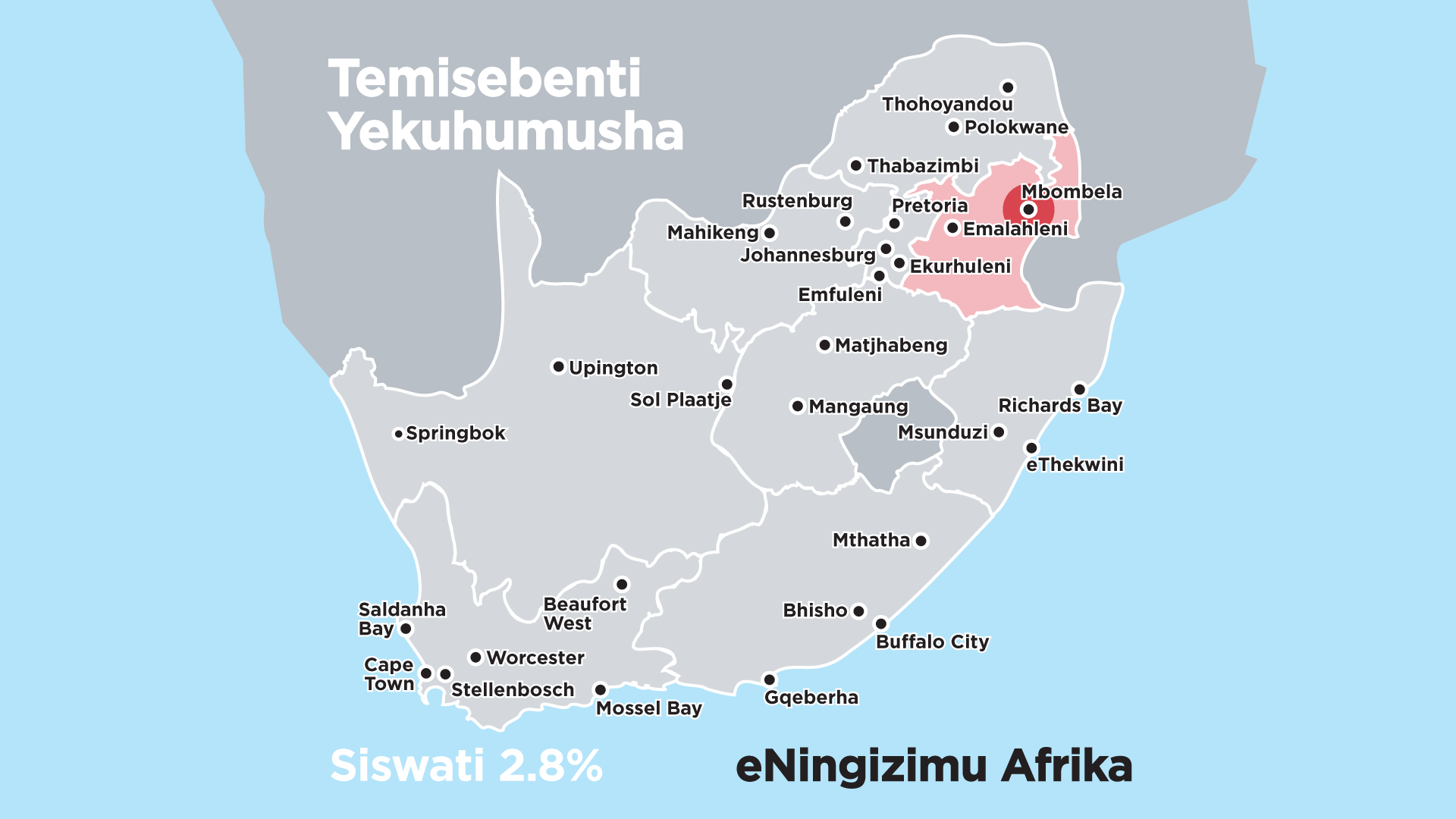 Siswati ranks as South Africa's ninth most-spoken language, constituting approximately 3% of the population. As of the 2011 national census, there are nearly two and a half million home language speakers of Siswati. Notably, Siswati holds significant influence in Mpumalanga's Ehlanzeni District Municipality, where 55% of the estimated one million population speak Siswati as their first language.
Contemporary Siswati translations
At iiTranslation, we ensure that our English to Siswati translations adhere to the latest authorized orthographic rules. Our goal is to deliver translations that accurately represent the language as spoken and understood by the community. Our experienced Siswati translators, with tertiary qualifications and legal experience, strike a balance between grammatical correctness and readability. All our translations are meticulously crafted by native Siswati speakers.
We take pride in providing original human translations and never rely on computer-aided translation (CAT) tools or recycled content. To guarantee quality, we have developed our own in-house spelling checks for Siswati in MS Word. Additionally, upon request, we can issue formal translation certificates, highlighting our technical due diligence, translator's academic qualifications, and extensive full-time work experience.