Xitsonga translation 2023
Xitsonga is often abbreviated in English as Tsonga, or as Shangaan. The language is predominantly spoken in the north east of the country. It is an official language in South Africa and also has official recognition in both Mozambique and Zimbabwe.
South Africa's eighth most-spoken language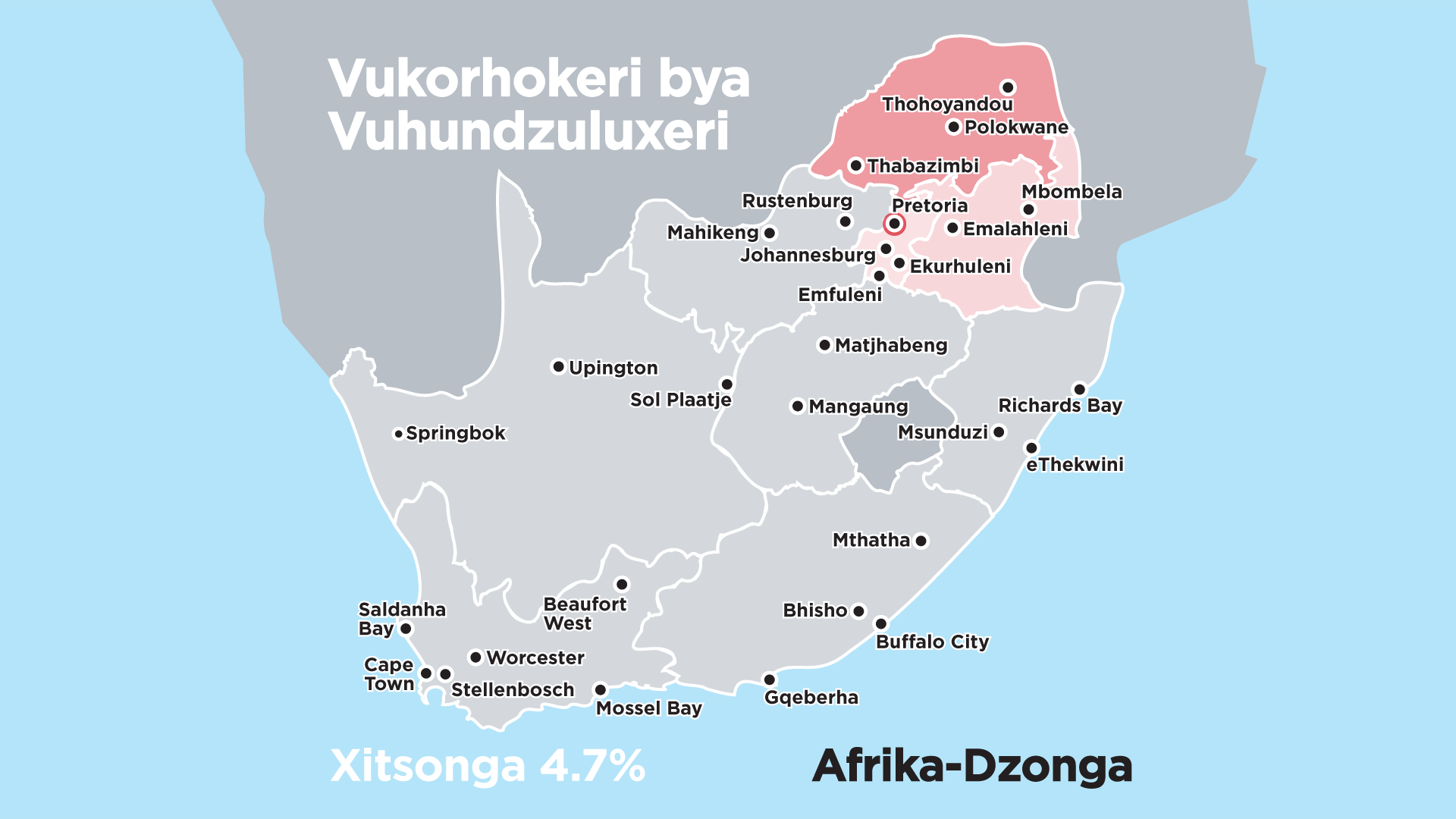 Xitsonga is South Africa's eighth most-spoken language at approximately 5% of the population, with over three and a half million home language speakers as of the the 2011 national census. This is predominantly in the north east of the country i.e. Limpopo, Giyani (92%), Malamulele (94%) and Tzaneen (45%).
Most notably, 57% of Mpumalanga's Bushbuckridge population of over half a million South Africans. One in twenty South Africans is first-language Xitsonga and 8.4% of the City of Tshwane as of the 2011 census.
Contemporary Xitsonga translations
Our English to Xitsonga translations follow the latest dictionaries and orthographic rules. Latest dictionaries include Tihlungu ta Rixaka - Dikixinari ya Ririmi ra Xitsonga and authorative publications produced by the Xitsonga Lexicographic Unit. Beyond our spelling and grammar checks we understand that translations that are only accessible to linguists do no service to your Tsonga readership. So whilst we will never produce translations that are grammatically incorrect, we will always aim to render the language so that it is both accessible and, where appropriate, enjoyable to read.
Our translations are only undertaken by a university qualified, first language Xitsonga translator with 10 years legal experience. All our documents are original translations and do not use CAT tools recycle previous translations. We have also developed our own in-house set of spelling checks for Xitsonga in MS Word. If requested, we can issue formal translation certificates for our translated documents, stating technical due diligence, the translator's academic qualifications and full-time experience.