Sesotho translation 2023
Sesotho or Sothern Sotho is often abbreviated in English as the short form Sotho. The language is spoken in the centre of the South Africa predominantly in the Free State province. It is an official language in South Africa and neighbouring Lesotho.
South Africa's seventh most-spoken language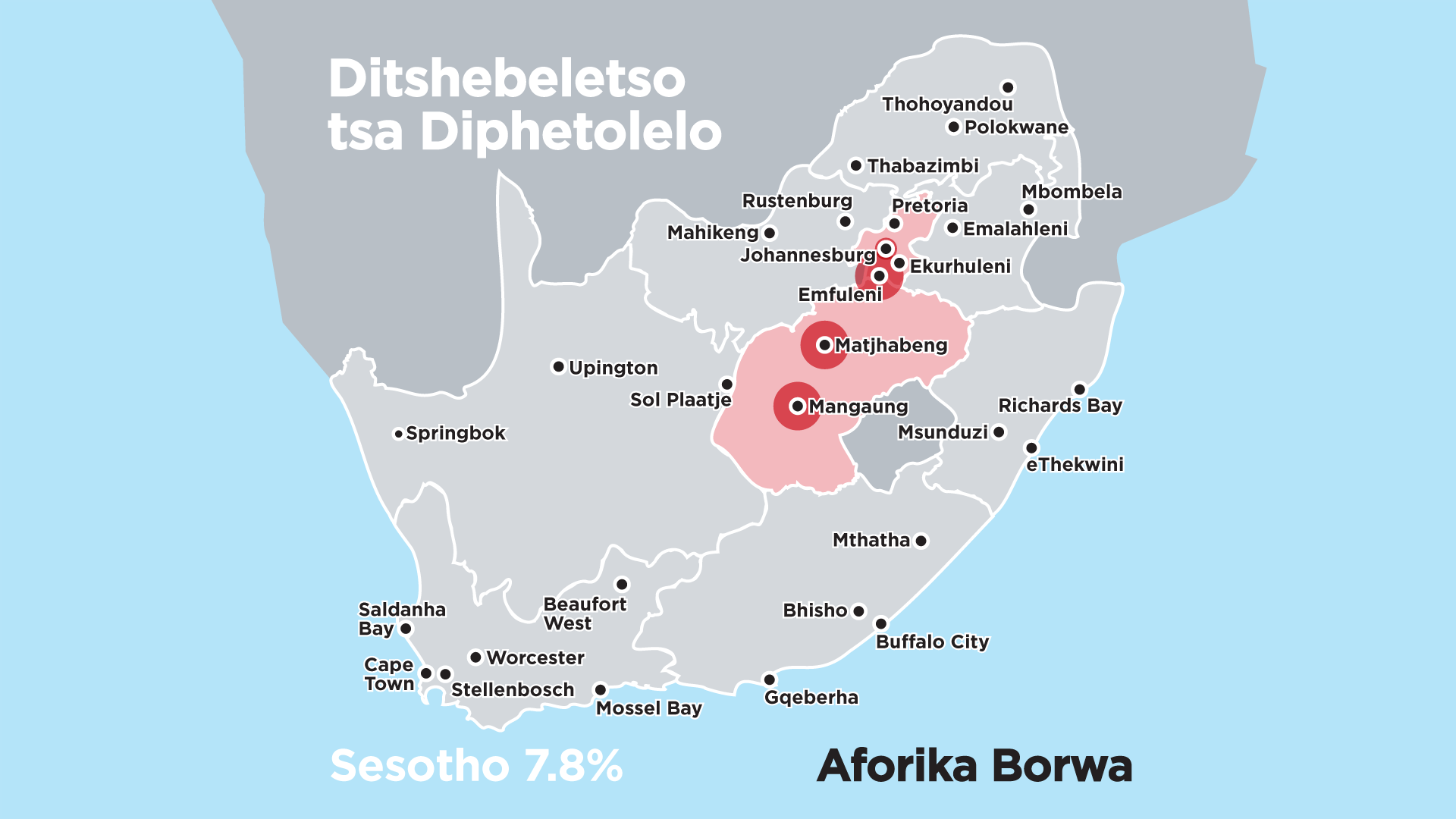 Sesotho is South Africa's seventh most spoken language at approximately 8% of the population, with over five and a half million home language speakers as of the the 2011 national census. Additionally it is spoken by 90% of Lesotho's 2 million population. It will reach more South Africans than English in the Free State where 65% of the population speak Sesotho as a first language.
Additionally, Sesotho is relatively accessible to Sepedi - Sesotho sa Leboa (Northern Sotho) and Setswana readers. International readers may compare this to the mutual intelligibility of Spanish, Portuguese and Italian, and South Africans to that of isiZulu, isiXhosa, Siswati and isiNdebele.
Contemporary Sesotho translations
Our English to Sesotho translations follow the latest dictionary and orthographic direction for South African Sesotho. In a few respects this differs from that of Lesotho however the differences are minor. Depending on your readership we will always aim to get the tone language just right, to match the English copy.
Over and above spelling and grammar checks our primary aim is to produce an enjoyable read with language that is clearly understood. All our translations are undertaken by 1st-language translator, with tertiary qualifications and 10 years work experience. We are a strictly human translation service and do not use CAT tools recycle previous translations. If requested, we are always able to issue formal certificates for our translated documents, stating technical due diligence, the translator's university qualifications and their full-time translating experience.