Sesotho translation 2023
Welcome to our professional Sesotho translation services! We specialize in delivering high-quality translations tailored to your specific needs. With our extensive expertise, we provide accurate and contextually appropriate translations for various domains. Whether you require translations for business, legal, technical, or any other field, our team of first language Sesotho translators ensures that your content is effectively translated to reach your target audience.
South Africa's seventh most-spoken language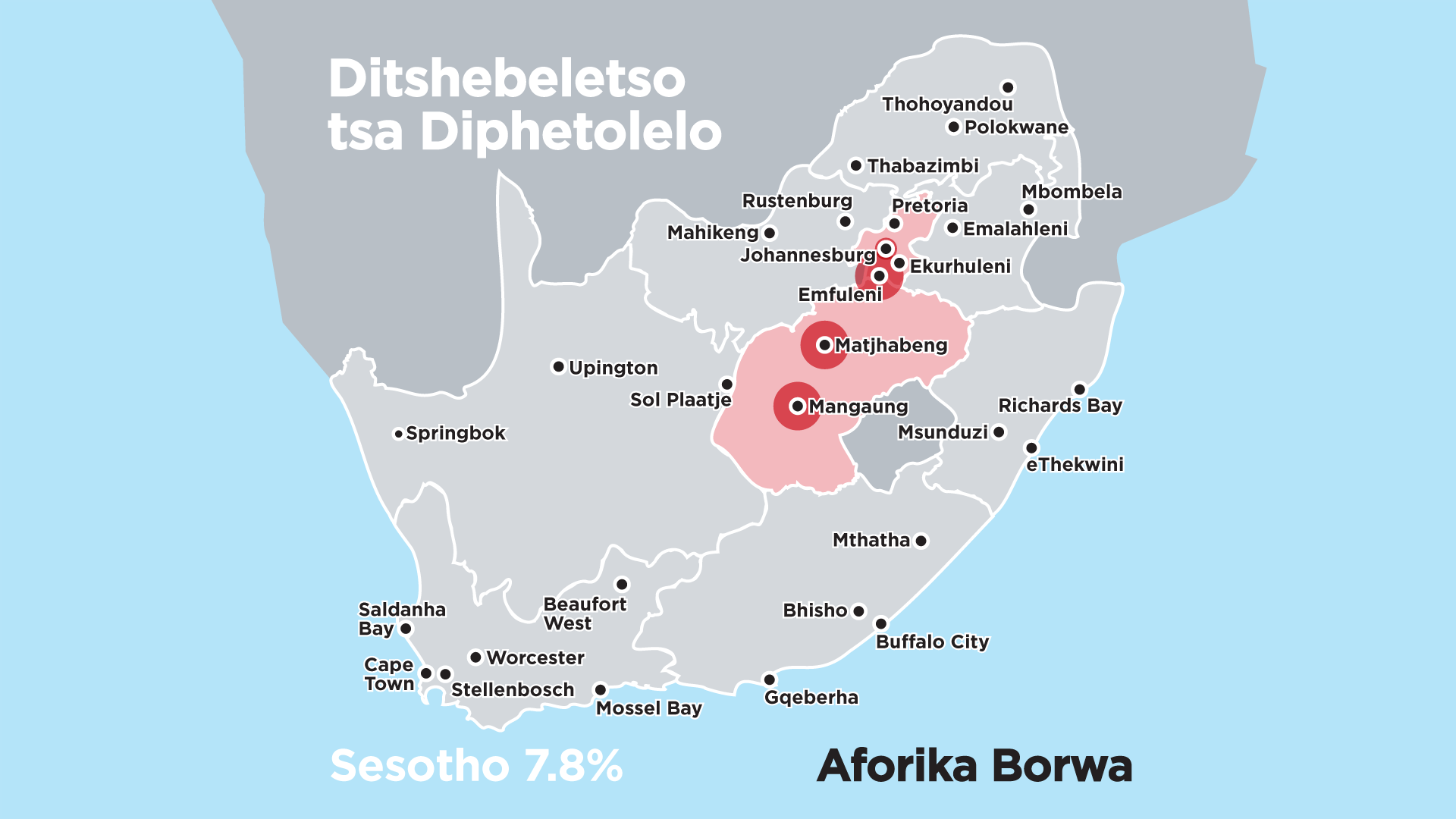 Sesotho, as South Africa's seventh most spoken language, holds significant importance. It accounts for approximately 8% of the population, with over five and a half million home language speakers. Additionally, it is the official language of Lesotho, spoken by around 90% of the population. In the Free State province, Sesotho surpasses English as the primary language for 65% of the population.
Contemporary Sesotho translations
Our Sesotho translation services cover a wide range of areas, including the Free State cities of Mangaung and Matjhabeng, as well as Emfuleni and Johannesburg in Gauteng. We understand the regional nuances and cultural context necessary for precise translations that resonate with your target audience.
At our agency, we take pride in our meticulous translation process. Our experienced translators are native speakers of Sesotho and hold tertiary qualifications, guaranteeing accurate and accessible translations. We do not rely on computer-aided translation (CAT) tools or recycled translations, ensuring that each translation is handled with care and precision.
In addition to maintaining linguistic accuracy, we prioritize readability and understanding. Our goal is to provide translations that are enjoyable to read and effectively convey your message. We pay careful attention to tone, style, and clarity to ensure that the final translation resonates with your audience. Furthermore, upon request, we can provide formal certificates for our translated documents. These certificates validate our commitment to delivering quality translations and provide details of the translator's university qualifications and extensive experience in the field.
To experience the quality of our translations first-hand, we invite you to visit our website in Sesotho. Explore our comprehensive range of services and gain a better understanding of our commitment to excellence in Sesotho translation. Contact us today for professional Sesotho translation services tailored to your specific requirements.