Zulu translation 2023
Welcome to our Zulu translation services agency! We are a professional translation agency that provides top-quality document translation services for the official languages to clients in South African cities where they are spoken. Our team of experienced Zulu translators is committed to delivering accurate, reliable, and timely translations for a wide range of materials, including legal documents, business documents, medical documents, academic documents, and more.
South Africa's most-spoken language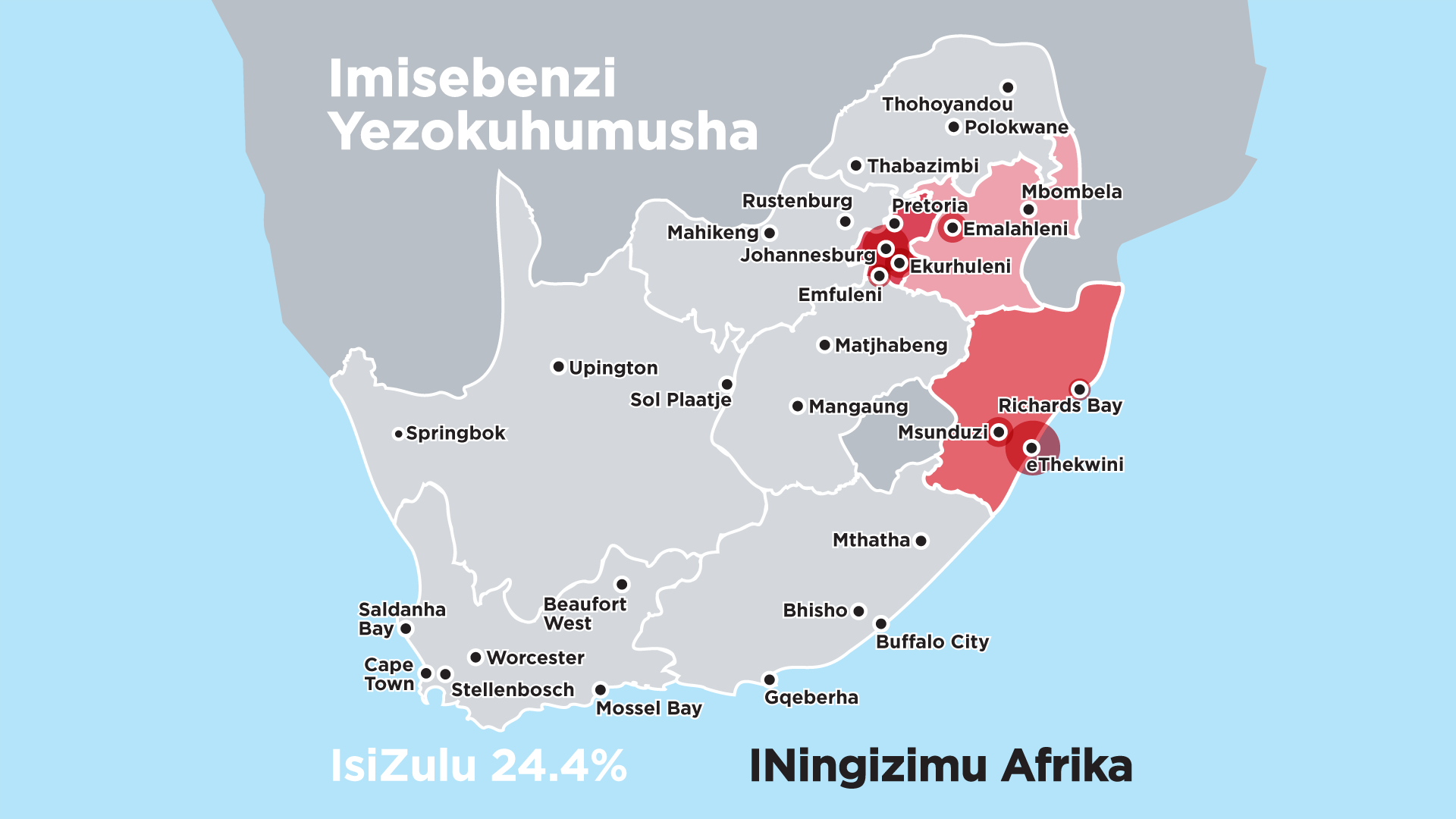 IsiZulu is South Africa's most spoken language at just under a quarter of the population (24%), approximately 12 million first-language speakers. The language is spoken by over three quarters of KwaZulu-Natal (78%), a fifth of Gauteng (20%), and almost a quarter of Mpumalanga (24%). Additionally, it is understood by half of South Africans, isiXhosa, Siswati and isiNdebele speakers, whose languages share similar root words and grammatical structure.
Whereas teaching materials, newsletters and legal documents previously dominated isiZulu translation services, the language is increasingly used in websites, tech, games, videos and fiction. Google Search has been available in Zulu since 2005, with YouTube added in 2011 and Google Maps 2018. As of January 2022 Wikipedia was up to 10 492 articles, and counting.
Contemporary isiZulu translations
Our English to Zulu translation service is both accurate and contemporary in tone. Whilst we will always follow the latest orthographic rules for spelling and grammar, we also take into account the modern usage of the language. This means that the translations you receive will be both correct and understandable to modern Zulu speakers. The Zulu language, like many others, has undergone changes over time, and it's important to work with a translation service that stays up-to-date with these changes.
We believe in providing high-quality translations, which is why we only work with qualified professionals who are first-language speakers and have over ten years of experience in the industry. Unlike other services that rely on computer-generated translations, we take a hands-on approach and use technology where it can be most effective. For example, we utilize MS Word's built-in isiZulu spellchecker to ensure that our translations are thoroughly checked for accuracy and clarity. Once the translation is completed, we issue certificates that verify our translator's qualifications and our quality control processes. Our goal is to ensure that the final product is grammatically correct, free of spelling errors, and easily understandable to your target audience.