Zulu translation 2023
Whereas teaching materials, newsletters and legal documents previously dominated isiZulu translation services, the language is increasingly used in websites, tech, games, videos and fiction. Google Search has been available in Zulu since 2005, with YouTube added in 2011 and Google Maps 2018. As of January 2022 Wikipedia was up to 10 492 articles, and counting.
South Africa's most-spoken language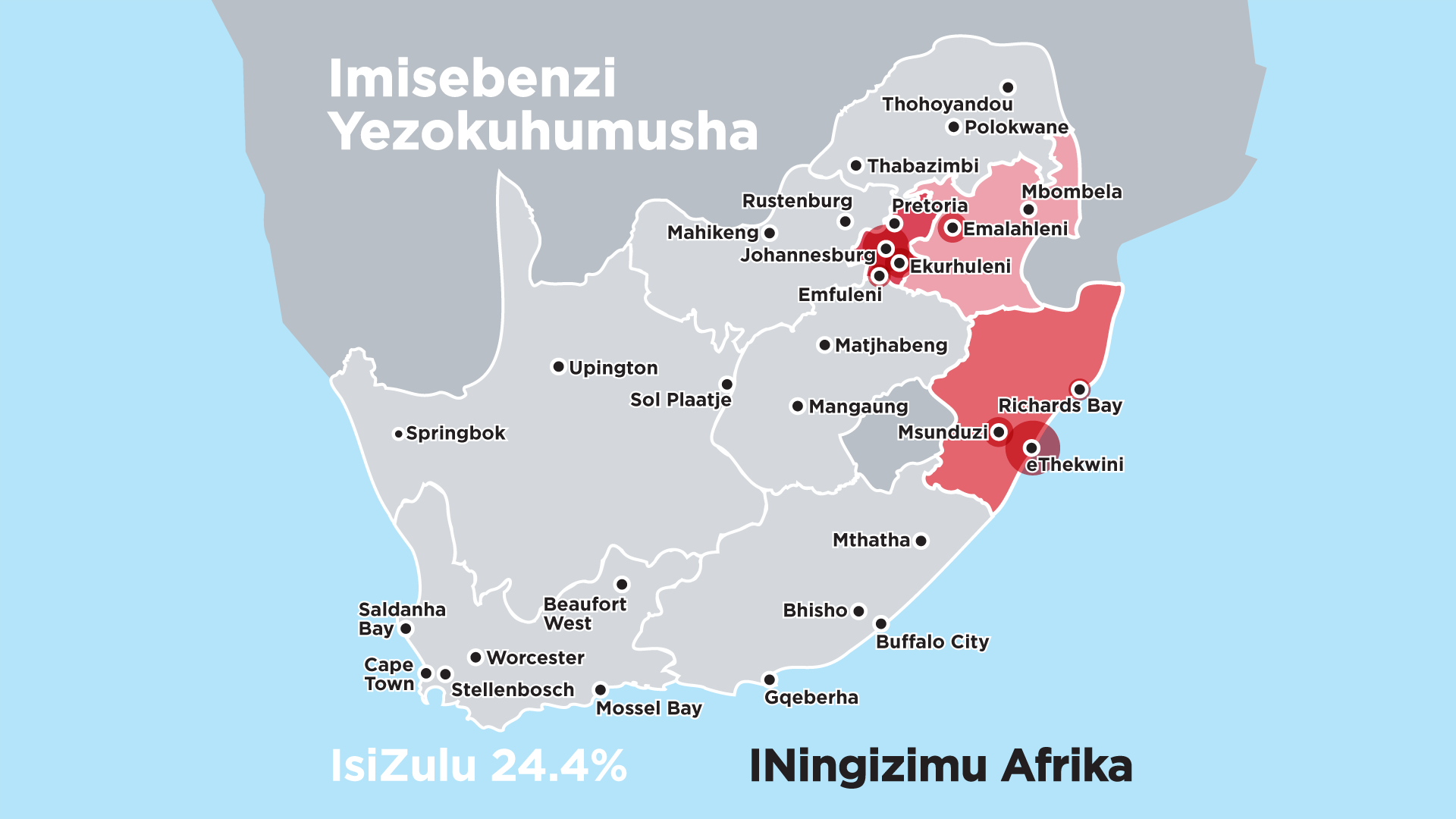 IsiZulu is South Africa's most spoken language at just under a quarter of the population (24%), approximately 12 million first-language speakers.
The language is spoken by over three quarters of KwaZulu-Natal (78%), a fifth of Gauteng (20%), and almost a quarter of Mpumalanga (24%). Additionally, it is understood by half of South Africans, isiXhosa, Siswati and isiNdebele speakers, whose languages share similar root words and grammatical structure.
Contemporary isiZulu translations
Our English to isiZulu translations follow the latest orthographic rules but will always favour contemporary usage, as the language is written and spoken in everyday life in 2022. Translations that are only intelligible to other translators do no service to the community or promoting the language. Using standardised reference material, such as dictionaries and terminology databases, and frequent training through language workshops, we understand that the best translations are those that balance the language as we like to read it, and as our colleagues and relatives would easily understand and engage with the material.
Every translation is only undertaken by a qualified, first language professional with over a decade's industry experience. We don't use computers to recycle previous translations. Rather we use tech where it work best, using MS Word's in built isiZulu spellchecker to thoroughly check all our translations. On completion we issue translation certificates verifying our translator's qualifications and quality control steps in rendering correct grammar, spelling and accessible language for your readership.